Energy Based Treatments
(light, laser, RF, EM)
Thermage
wrinkles face| loose skin | wrinkles body | wrinkles around eyes | skin tightening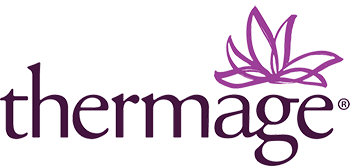 How does Thermage work?
Thermage is a non-invasive radio frequency treatment that delivers energy to heat deeper layers of the skin causing collagen to contract and encouraging new collagen to start growing. This smooths and tightens skin for a more youthful-looking skin texture and tone.
Only one treatment is necessary and the results can last for years. Thermage treatment can be performed virtually anywhere on the body that could benefit from skin tightening.
Length of treatment
While most similar treatments require multiple sessions, Thermage delivers results in a single one to two-hour treatment.
Downtime
Some patients have temporary redness or minor swelling after treatment, but this usually goes away within 24 hours. Most patients return to their regular activities immediately following treatment.
Results
Results appear gradually over two to six months and last from one to two years
Procedures
We offer a full suite of the best aesthetic enhancement technology available today. Our state-of-the-art facility has the latest equipment and innovation.
Cellulite, Fat, Sculpting
In the field of dermatology?
STEP INTO THE
NEXT LEVEL
Masterclass Calendar For 2022
Now Available
Shino Bay reviews & Testimonials
For my Botox and microneedling, this is where I go. I'd never venture from these trained experts. Permanent make-up is next!
Dylan C.
This office always has me leaving with a smile. I love when I go for my hyrdafacials and oxygen facials! GREAT team and VIP service, as well as very well skilled doctors and staff. Valet right across the street, too!
Marissa H.
I've been treated by three staff members for various cosmetic procedures, including PDO threads and body contouring! I'd be hard-pressed to share with you my favorite. All very experienced & competent, all very friendly.
Travis P.
Skin Insights: The Shino Bay Blog
We want to be a resource for you when it comes to the health of your skin. Check here often to learn more about your skin, caring for it, and read empowering skin stories. There are regular updates!