Energy Based Treatments
(light, laser, RF, EM)
Laser Hair Removal
A safe and effective treatment to remove or reduce unwanted body hair.
facial hair removal | underarm hair removal | hair removal
How Laser Hair Removal works
The Cynosure Elite Multiplex laser has both an Alexandrite and NDYAG lasers which provide optimal laser hair removal, customizable to any skin type. The laser energy damages the hair follicles which inhibit or slow the growth of new hair. Laser hair removal only produces mild discomfort. It is safer and less painful than electrolysis and has a higher satisfaction rate among patients.
Length of treatment
This depends on the size of the areas to be treated. larger areas such as the back can take around an hour while the axilla (armpits), or upper lips, about 5 minutes.
Downtime
There is no downtime associated with laser hair removal
Results
Hairs do not fall out immediately as it depends on their growth cycle, but it can take up to a month following each session. Depending on the area, a series of 2-6 sessions are recommended for optimal results in the treated area.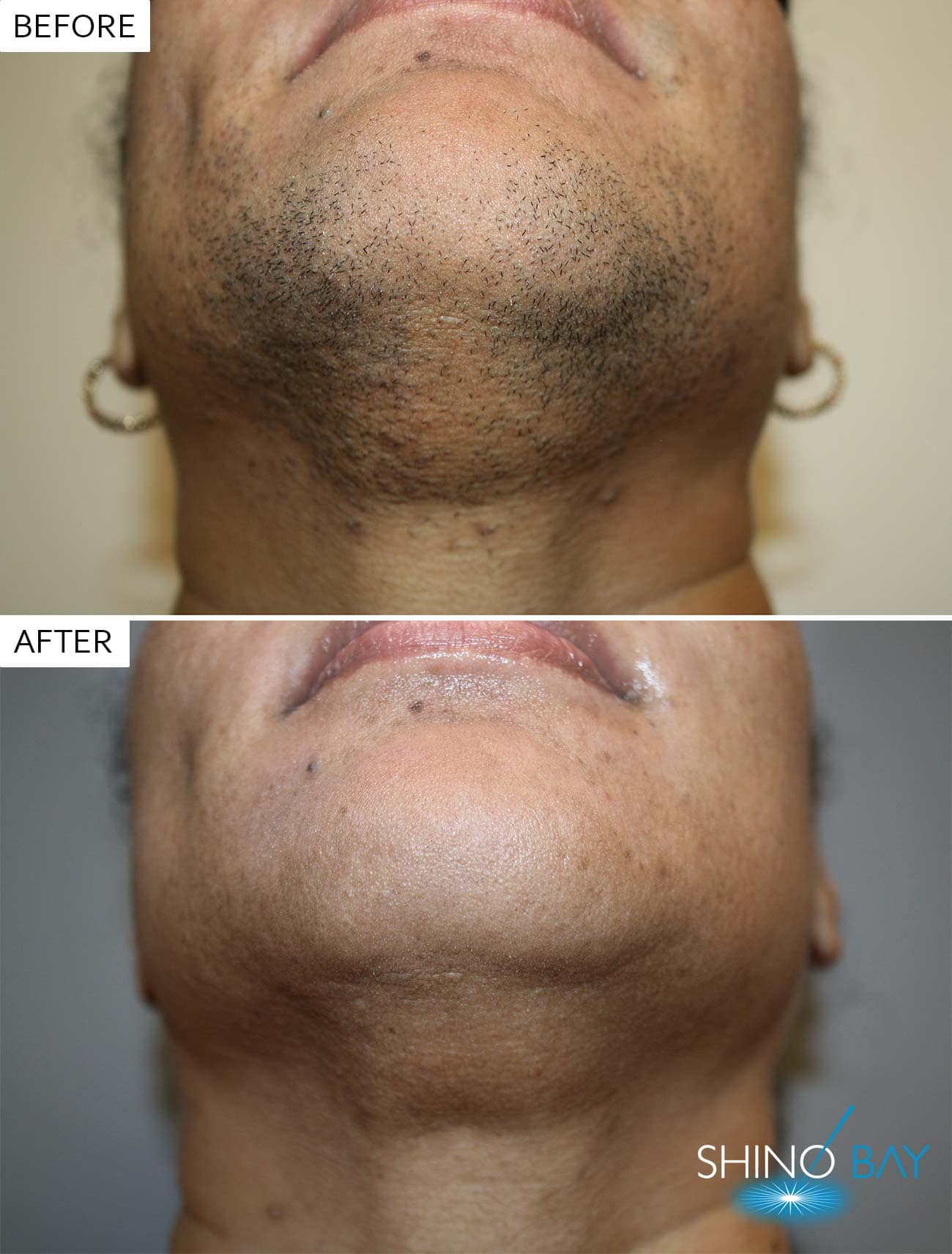 Procedures
We offer a full suite of the best aesthetic enhancement technology available today. Our state-of-the-art facility has the latest equipment and innovation.
Cellulite, Fat, Sculpting
In the field of dermatology?
STEP INTO THE
NEXT LEVEL
Masterclass Calendar For 2022
Now Available
Shino Bay reviews & Testimonials
For my Botox and microneedling, this is where I go. I'd never venture from these trained experts. Permanent make-up is next!
Dylan C.
This office always has me leaving with a smile. I love when I go for my hyrdafacials and oxygen facials! GREAT team and VIP service, as well as very well skilled doctors and staff. Valet right across the street, too!
Marissa H.
I've been treated by three staff members for various cosmetic procedures, including PDO threads and body contouring! I'd be hard-pressed to share with you my favorite. All very experienced & competent, all very friendly.
Travis P.
Skin Insights: The Shino Bay Blog
We want to be a resource for you when it comes to the health of your skin. Check here often to learn more about your skin, caring for it, and read empowering skin stories. There are regular updates!